2006 Amsterdam, The Netherlands
18th REVES meeting, Amsterdam (The Netherlands), 2006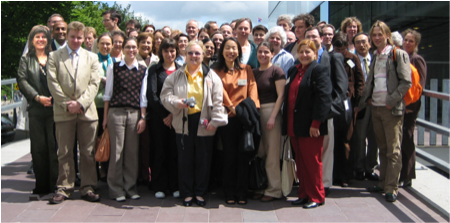 18th REVES meeting, Amsterdam (The Netherlands), 2006
"Differential trends in health expectancy: implications for the future"
Host: Prf Dorly Deeg, the Vrije Universiteit, Amsterdam (May 29-31 2006)
The 18th REVES meeting focussed on the changes in population health over historic time. Increases in life expectancy are seen in most developed and developing countries. However, increases in life expectancy are not always paralleled by equal increases in health expectancy. Trends in health and health expectancy appear to show differences across countries, and within countries, among socio-economic groups and genders. In order to aid policy development, we need to gain a deeper understanding of mechanisms driving these trends. The objective of this meeting is to share the experience in both developing and developed countries, including research findings that may help form policy, as well as methods of analysis and measurement to better equip future projections of health expectancy.
The available slides of the presentations are accessible hereunder by clicking on the author's name.

Session on Trends in disability (1)

Session on Validity of questions

Session on Burden of disease (1)

Session on Socio-demographic differences

Session on Burden of disease (2)

Session on Trends in disability (2)

Session on Methods of analysis

George Myers Memorial lecture, Johan Mackenbach
Session on Specific health measures

Session on Geographic variation

Session on Trends (3)

Posters